Sudharsanan Loganathan of the Department of Transport and Main Roads, Queensland (TMR) spoke to our Technical Forum audience about a lighting module in 12d Model he's been working on. It includes some tools to help designers produce models, and specifically to create consistency in processes and improve the as-constructed.
Background
Managing assets was vital to his team – they're now doing more with what they're given. They focussed on improving processes and efficiency. Implementing BIM has been very important. The lighting package is an R&D project to improve these processes.
Lighting was chosen as a test case because it leads to significant benefits – it's still in the 2D drafting stage, so making it 3D helped a lot. It was also low risk in terms of dollar values – it's easier to shift lighting than, say, a bridge! Points and linear assets are dealt with at the same time.
It was a big change for their electrical designers to come back to a modelling space. With road operations moving more and more into this space – self driving vehicles, etc. – they need their information and assets all in right spot; there's no room for errors/omissions.
Benefits
The main objective was to clarify the handover requirements from the TMR side – they need to build something, but what does the client actually want, in detail?
Other benefits included:
Minimising hard copy drawing requirements at handover
Minimising manual processes
Minimising duplication
Improving information management
Providing data validation
Improving quality and consistency of 'As-Built' information.
Project Life Cycle
Planning – single source required
Design
Construction
Finalisation
Asset Management (also archiving, etc.)
Components of the Lighting Module
Lighting Schema
User interface to help create a valid data file (xml format)
Data validation
Design tools: modelling lighting installations in 12d Model, performing electrical calculations, generating electrical schematics, generating tables/schedules.
What's Next?
Finalising attributes required for construction and finalisation stages
Expanding the schema to cater for all other ITS&E assets
Creating tools to bring the 'BIM model' out into the field
Linking/integrating with their DMS
Migration/Integration with Industry Foundation Classes (IFCs) 5.0.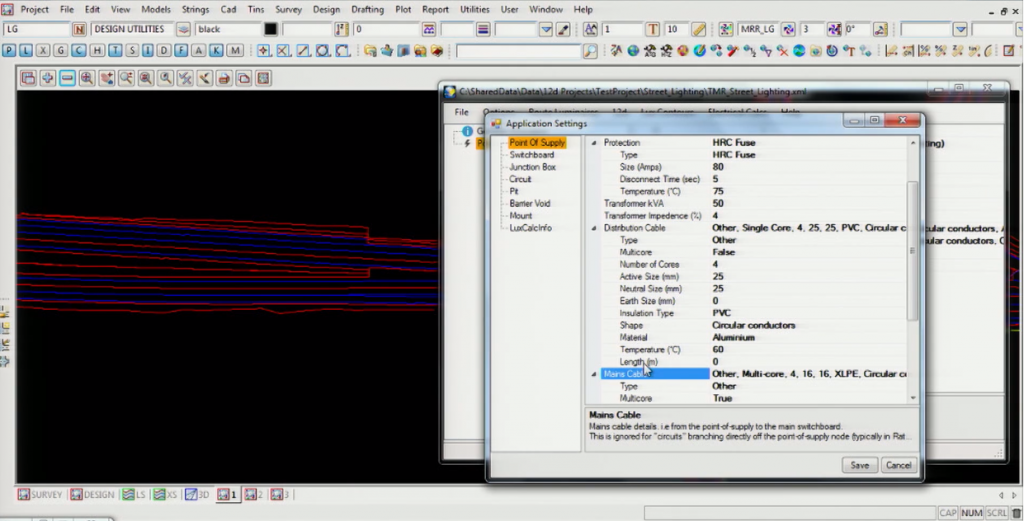 For more information, watch the video of Sudhar's full presentation today!