12d, ESO, and the Northern Beaches Hospital
We caught up with Greg Cech from ESO Surveyors, who is currently employed as the Survey Manager on the Northern Beaches Hospital road infrastructure job. Greg has been on that project for two and a half years, and it was going for approximately a year before he started. All of ESO's work on this project is being done in 12d Model with 12d Field.
As we drove through the project zone, which is just minutes from ESO's lovely Frenchs Forest office space, we could see their great work in action, and just how much things are taking shape at this point.
Greg confirmed what an exciting project this is to work on, and told us a little about the masses of infrastructure underground – services and such – which of course slowed down the apparent construction for a few months, even though the actual construction was still going on underneath. He said it's getting to a particularly interesting point from a public perspective as bridges are now being constructed, so people coming past will be able to see the bridges, as well as the slot, which is also starting to be constructed and will be a big visual enhancement in the space. The 'slot' is what will come out from Wakehurst Parkway; colloquially it may be known as a 'tunnel', but that's not the technically correct term. Greg told us that it's actually literally a slot that goes up to about eight metres deep, and the east-west through traffic will run in the slot. Local traffic will run up above it.
During the earlier phases of this project, there were massive disruptions to traffic through the area, but it's now flowing much better than before. Greg said he hopes it will only get better as they get more and more lanes open up to through traffic.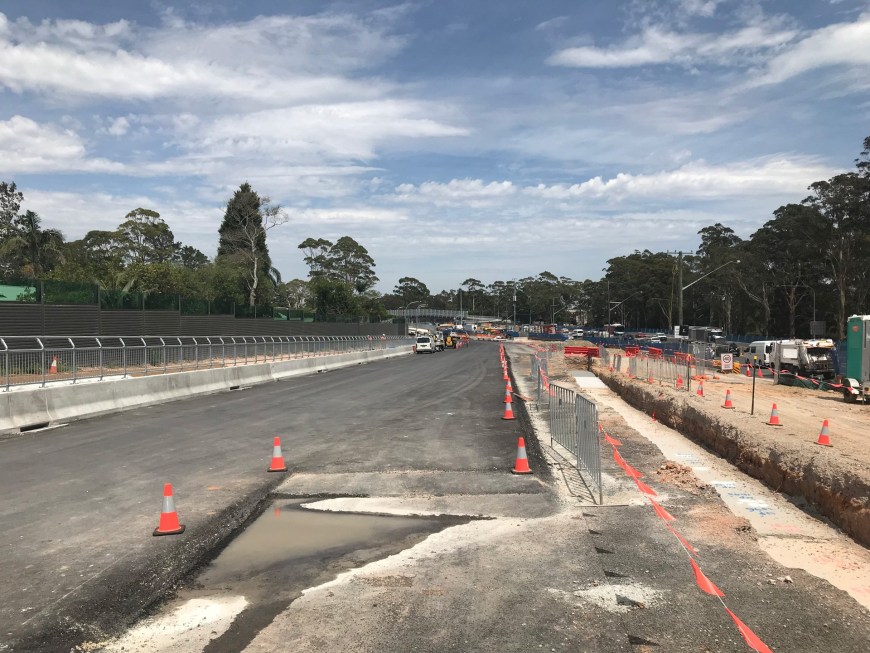 All in all, a very exciting project, and one we're proud to say 12d Model and 12d Field are being used for!