12d Helps Build a Better World
What can we do to shape a better world? Charity, the environment, education, and health all spring to mind as areas to focus on…
Since its humble roots back in 1988, sitting in (literally) a basement to sell the first licence of 12d (then 4d) Model, 12d Solutions has held dear these Company Values:
Quality                                                Team-work
Change                                               Achievement
Customers                                          People development
Excellence                                          Integrity
This last one is possibly the most important. We believe we have a moral responsibility to help make the world a better place, in any small way we can, and to always stay true to our core values. As individuals, this responsibility begins, but when one has the capacity to help make bigger changes…that's an absolute must. And we try to do that through 12d products whenever we can.
Charity
They say "charity begins at home"…but it doesn't have to end there.
Some of you may be aware that 12d Solutions often lends software to groups doing Charity and Not for Profit work. One such user is Shane Elson, a Bundaberg man, who is working in Kalimantan as the Director of Innovative Solutions Indonesia.
Shane recently updated us on what he has been up to…
Because an extensive survey was unavailable for this project in Martapura, South Kalimantan, Shane and his team were unable to do full 2D drainage modelling but they were able to import the existing local survey into 12d Model and produce a solid 1D drainage model using ILSAX2 and some included basins.
To do the drainage properly data for the existing road was required but given the lack of existing road profile, Shane designed a new road at a very similar height to the current road (so pit levels were close to existing).
In the end, the design was approximately 4km of road and 6km of drainage network including pipes, open channels, basins, etc.
It is safe to say that the city (and most likely, in fact, the state) has never seen a detailed design like this before. Shane's team used this project for education, and to open the locals' minds to what is possible.
Shane also commented that he is now "much more thankful for the access to high quality surveyors I had in Australia. A good survey is foundational to a good design!"
Shane also 'stretched himself' and learned to use the Visualisation module through the 12d Model YouTube channel, to the extent that he could give the government a sense of what this infrastructure could look like if it were built to a standard.
The government now wants Shane's team to finish the design of the road and build it as well, but there are potential issues with local business owners that could make this next stage difficult due to building in the road reserve without the necessary permissions (this is normal).
Of their use of 12d Model on this project, Shane told us, "We are using 12d Model to catalyse vision and change for the people. As always there is some resistance but the government is very keen and already talking about buying a licence of their own. We are also talking with the largest university in the state about implementing 12d Model there."
Shane says it looks as though 2019 will bring even more opportunities to develop standards using 12d Model, with another drainage study needing to be done. His team's hope is to be able to do 2D drainage models, but it will again come down to survey. They are looking into a drone that can perform local LiDAR, and are talking to the local government about the possibility of doing this.
Shane's local business partner absolutely loves using 12d Model, and will be trained more comprehensively in it this year along with other local employees. To add to his credibility, Shane just received his Indonesian engineering accreditation at the highest level, to go with his CPEng, RPEQ and FIEAust.
This is such an exciting partnership, and both Shane's team and the team at 12d Solutions look forward to its continuation.
We have a long history of charitable donations as well, and when natural disasters have struck our customers (such as during the Queensland Floods, and the Christchurch Earthquakes, in 2010-11), 12d replaced any dongles lost in these disasters free of charge. Because it was the right thing to do.
Environment
From 12d Model 9, we've had the 12d Field modules as part of 12d Model. While at a glance it didn't seem like this was something that would automatically assist with environmental concerns, we discovered from talking to clients that it did just that.
Survey teams at an ever-growing number of 12d customer sites have combined the use of 12d Field out on site, and simultaneously linked to 12d Model projects and GIS data stored back in the office.
12d Field is a 12d Model module designed to give Surveyors and Engineers the ability to use the full functionality of 12d Model on small daylight-readable tablets and notebooks whilst out on site.
The power lies with having 12d Model and 12d Field as part of the client's software suite. Clients then have the freedom to work with entire 12d projects either in the office, or remotely on site and send information back to designers and GIS officers in the office. (and vice versa).
Entire 12d projects can be easily connected to and setout with survey accuracy, all without having to drive back to the office, and more importantly without relying on static data import/export. The connections to 12d projects and GIS data allow seamless integration for the surveyor and designer.
One client estimated the reduction in CO2 greenhouse emissions to be 676kg per year through the savings in vehicle trips achieved by being able to access data in 12d Field without having to return to the office from the site.
Another important advantage of 12d Field is that it allows the user to focus on ensuring greater project quality in a substantially shorter time frame than was traditionally possible. Survey data reductions happen on the fly and are instantly viewable on the tablet PC for error checking.
Plus 12d projects and GIS data can be easily connected to and setout with survey accuracy, all without having to drive back to the office, and more importantly without relying on static data import/export. The connections to 12d projects and GIS data allow seamless integration for the surveyor and designer.
Internationally, we are seeing companies embracing technologies that maintain quality and promote energy conservation. Ultimately, embracing such technology is also proving to help with economic profitability, so it's a 'no-brainer' when it comes down to it!
We've also found it very important in recent years to modify our invoicing system to allow for the emailing of invoices, to help reduce our environmental footprint. And wherever possible, we like to work with 'green venues' such as Brisbane Convention and Exhibition Centre, where we host our biennial Technical Forums (the next of which will take place 2-4 August 2020 – register here).
12d Model has also been used on a number of wonderful renewable energy projects such as wind farms and solar farms – customers such as ESO Surveyors have led the charge in applying the technology to such endeavours.
Health
The new Northern Beaches Hospital's surrounding road project is essential for getting people in and out for life-saving medical care.
In February we caught up with Greg Cech from ESO Surveyors, who is currently employed as the Survey Manager on the Northern Beaches Hospital road infrastructure job. Greg has been on that project for two and a half years, and it was going for approximately a year before he started. All ESO's work on this project is being done in 12d Model with 12d Field.
As we drove through the project zone, which is just minutes from ESO's lovely Frenchs Forest office space, we could see their great work in action, and just how much things are taking shape at this point.
Greg confirmed what an exciting project this is to work on, and told us a little about the masses of infrastructure underground – services and such – which of course slowed down the apparent construction for a few months, even though the actual construction was still going on underneath. He said it's getting to a particularly interesting point from a public perspective as bridges are now being constructed, so people coming past will be able to see the bridges, as well as the slot, which is also starting to be constructed and will be a big visual enhancement in the space. The 'slot' is what will come out from Wakehurst Parkway; colloquially it may be known as a 'tunnel', but that's not the technically correct term. Greg told us that it's actually literally a slot that goes up to about eight metres deep, and the east-west through traffic will run in the slot. Local traffic will run up above it.
During the earlier phases of this project, there were massive disruptions to traffic through the area, but it's now flowing much better than before. Greg said he hopes it will only get better as they get more and more lanes open up to through traffic.
All in all, a very exciting project, and one we're proud to say 12d Model and 12d Field are being used for!
Education
12d Model is used and taught at a wide variety of educational institutes, around Australia and internationally. We give these licences to universities and colleges so that upcoming generations can be skilled in software that will help them throughout their careers. With 12d Model being the market leader in Australia and New Zealand, there aren't many firms these young people could end up working for where being skilled in 12d Model wouldn't be an advantage!
Over time, we've also had some interesting examples of 12d Model being used on projects to assist educational institutes.
For instance, in 2001, New Zealand firm Gary Pidd Architect Ltd jumped on the cutting edge of technology with its innovative use of 12d Model for an ongoing project to build a database of over 200 schools: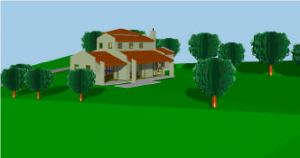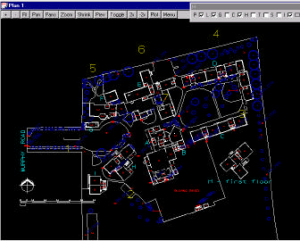 In 2016, Brent Gordon of Dalton Consulting Engineers (DCE) addressed our Conference attendees about an exciting project they were involved in, for educational and sports facilities at St Kevin's College in Melbourne. DCE is a privately-owned civil engineering consultancy with a growing global footprint. They specialise in three core areas of expertise: urban development, infrastructure and sport. The college bought the 5.4ha site – one with a rich and varied history – in 2012, and had a variety of land development requirements.
St Kevin's bought the former Coles carpark site in 2012…by bike or car it's less than 10min from the school, so it had appeal. It's now the largest privately owned Fully Synthetic Facility in Australasia.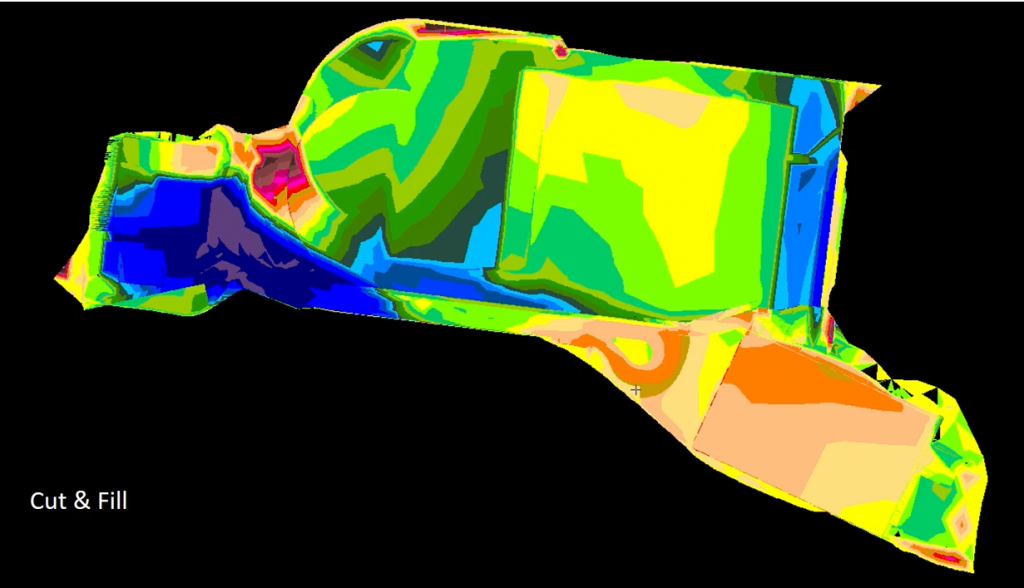 This 5.4 hectare site comprises:
3 x FIFA Soccer Pitches – 100m x 60m
An incorporated AFL Football Field – 135m x 110m
FIH Hockey Field with 12d tennis courts
200m Athletic Track
High Jump Facilities
2 x Long Jump Facilities
Shot Put facilities
2 x pavilion and storage facilities
Gardiners Creek Bike Track
Design challenges for the site included:
Environment Audit Overlay
Flood Inundation Overlay
Sewer Manhole
Design Compliance
Tree Protection – so important from an environmental perspective; the team had to ensure fill material from new construction was outside the Tree Protection Overlays.
Earthworks
Subsidence
The facility opened in 2017.
Another example we were particularly proud to be involved with happened after the 12d Model Conference in 2005, when we were chatting with Innovation Awards winner Dwayne Honor to discuss his prize and discovered that Dwayne was donating the prize money to his former high school in the rural town of Gin Gin in Queensland, to establish a perpetual award to encourage students from regional areas into science and engineering.
On top of his prize money, Dwayne donated $1,000 of his own income, and this was matched by 12d Solutions.