12d View allows 12d Model customers and non-12d Model customers to view 12d Model projects and aggregate other industry data in a single 3D platform. 12d View is great for engineers, staff onsite who want to view civil data in 3D or anyone who doesn't have access to a full 12d Model licence and wants to view 3D data.
12d View is free to all users – simply download and register the program from our website, or you can even run 12d View unregistered.
We chatted with Michael (Mick) Connor – Survey Manager at Fulton Hogan – about his team's use of 12d Model with 12d View (and 12d Synergy), especially on the Sydney B-Line bus project. Mick has over 19 years' experience in surveying, so we definitely value his opinions on such matters! Fulton Hogan is a large infrastructure, construction, roadworks, and aggregate supplier company in New Zealand, which is also active in wider Australasia. The company was founded by Julius Fulton and Robert Hogan in Dunedin in 1933 (Source: Wikipedia).
The Sydney B-Line bus project has revolutionised bus travel along the Northern Beaches and Lower North Shore into the northern end of the CBD. Such an ambitious project presented certain challenges, including narrow corridors, especially through Neutral Bay and Cremorne, where roads are congested with utilities.
With the help of 12d Model with the 12d Viewer (12d View), Mick and his team were able to alleviate the strain of such an enormous project detracting from their day-to-day work. When their engineers were able to harness the power of 12d View for their utility analysis, time, cost and quality benefits ensued, meaning the engineers involved in the project were afforded greater ownership and accountability, leading to a greater sense of empowerment. In turn, this allowed Mick to gain back some much-needed time each day, because he no longer needed to oversee other processes as much.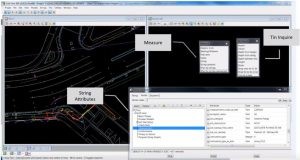 Mick said the installation process for adding 12d View was simple. Then once he added it on, he simply ran a Chain to output the models he needed on a weekly basis, and the designers would just read that in using drag-and-drop.
You can watch Mick's full presentation here.